Start Your Own Business today
Call me for more information
MAD Academy are devoted to encouraging children to have fun with dance and music. They aim to help children develop co-ordination, confidence and social skills, whilst learning to express themselves creatively and encouraging a life long love of music.
Running a MAD Academy Business can be a life changing experience!

Franchise owners provide classes for pre-school children which combine high energy music and dance with carefully structured learning. The MAD Academy is all about non-stop music, mayhem and mirth – making children smile and adults laugh! But a fun rewarding career is not all that a MAD Academy Pre-school Music Franchise can bring you.

Running your own MAD Academy Business also offers you:
An expandable business – by employing your own team of class instructors
Job satisfaction – see the children's delight in attending your classes

A highly motivating career 
The opportunity to be your own boss 
Totally flexible hours, with term-time working an option 
Local working – no more commuting as classes can be run close to home
Existing  franchise owners are successful. Could you be next?!
"I really loved the professionalism and ethos of MAD Academy. Everything they did, from the letters and the conversations, to the presentation and training, was so professional and of such a high standard. I could see why MAD Academy had such a strong brand." Nikki Carr, MAD Academy Business owner for 2 years.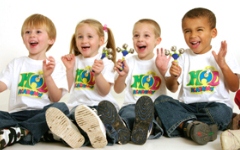 "The biggest benefit is the confidence you gain from being part of a larger organisation. This way I feel I've got back-up and it seems less risky. Also, I have others to bounce ideas off – it's hard to check on your own creativity when you're on your own. This way you're still working with people." Trish Nawacki, the first franchise owner.  

"At the end of the day when I've finished bringing laughter and joy to everyone else's children, I am still there at the school gate ready to pick up my own children and share some laughter with them."  Emma Lelliot, MAD Academy business in Maidenhead
You don't need previous experience – MAD Academy will train you
Being a franchise owner means you always have the advantage of their expertise, support and reputation behind you. When you join the MAD Academy network you enjoy the following benefits that ensure your business goes from strength to strength:
Initial 5 day training program covering class and business management 
Full range of professionally developed marketing tools
Comprehensive, on-going training plus attendance at the annual conference 
Complete package of class and business materials

Head Office team providing expertise and full support every day! 
Tried and tested successful business concept 
Strong, recognisable and well respected brand 
The Pre-school Music Franchise Investment: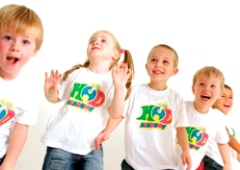 This business has low start-up costs. Your earnings are dependent on the number of children attending classes and you can decide whether to run classes in the school holidays as well as during the term.
You also have the opportunity to supplement your income with popular children's birthday parties, or by bringing a little MAD magic to local nurseries and pre-schools, plus selling an exciting range of branded merchandise.
Combining all these income streams, a franchise owner holding 14 classes per week during term time only could expect profit/earnings to be in excess of £20,000 per annum.*
Drive, enthusiasm, humour – do you have these attributes?
MAD Academy are looking for self-motivated, enthusiastic and confident communicators who enjoy working with children. You need to have the drive and ambition to build a successful businessand the fun and energy to get a room full of children and adults on their feet and dancing! A love of music is essential, although you don't have to be an expert – current franchise owners have had previous careers as a care home manager, IT manager, several accountants and a health visitor!
The Key Benefits are:
Family friendly – flexible hours 
Emotionally rewarding – more fun than work

Minimal commuting – locally based 
Established brand + proven format = low risk 
Return on investment in under a year